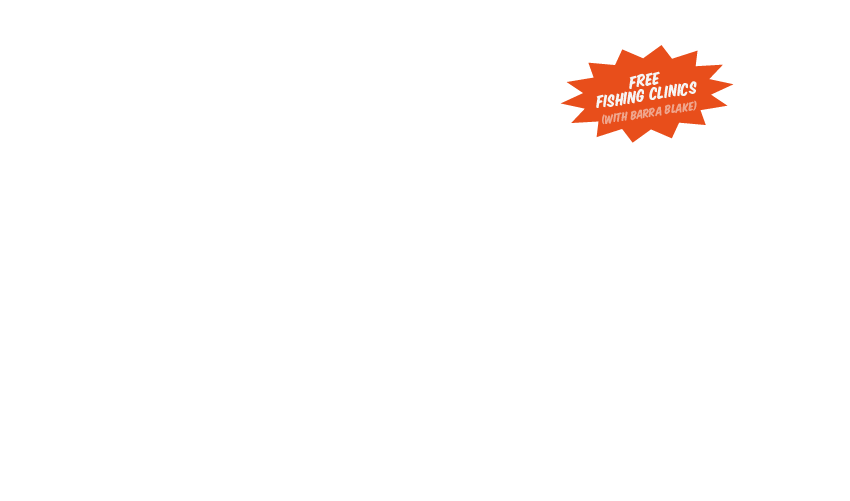 THIS JUNE/JULY SCHOOL HOLIDAYS COME AND ENJOY A WEEKEND OF FISHING AND FAMILY FUN & ACTIVITIES AT THE
COD HOLE FISHING COMP.
Back by popular demand, we are very excited to announce the Viking Edition of the Cod Hole Fishing Classic Comp coming this June/July school holidays.
(The Lunatics are back + our new addition Kirk... )
The weekend is as much about family fun, having a go, enjoying the outdoors as it is about an expert fishing. The name of the game is having a go and having fun while you do it.
The event is hosted by the refurbished Maroochy River Park caravan park (check us out for camping & accommodation options)
NEW FOR 2017
Viking Ball
On the Friday Night we will be hosting the Viking Ball A long table dinner serving a fantastic restaurant cooked meal, great live entertainment all served in our marquee. Promises to be a fantastic and fun night.
Fishing Clinics for Big & Small Kids Alike
Spent too much time river side and caught little? Well our resident fisho Barra Blake will be running two fishing clinics over the weekend.
This year we are also introducing the Junior Viking Olympics. A fun packed couple of hours full games and activities for the kids (and big kids amongst us).
FISHING COMP DETAILS
Okay, onto the serious business, the actual Fishing Comp. The comp will run from Friday 5pm through to Sunday 12pm (presentation at 1pm). You may choose to fish through the night, be the early bird or a more civil time that suits you. When you fish and where you fish in the Maroochy River is up to you.
This will be a catch, photograph and release competition. Full competition rules will be available at Registration. The Competition (and Activities) will be run from the
Maroochy River Park, 1 Diura St Maroochydore (Click for Map).
Entry Fees
Entry fees include entry to the event, Free Sausage Sizzles and Kids activities.
$25 a family; or
$12 an Individual
(Entry fees will be collected at Registration)
All registration fees are donated to the
Westpac Rescue Helicopter Service.
Our last competition raised $1800 !!
Prize Categories
You can choose to fish from a Boat (want to hire a boat, try Swan's Boat Hire) or simply fish from the shore. The name of the game is participation and family fun.
Participants must be present at the Sunday Presentation to be eligible for the prizes.
Sponsors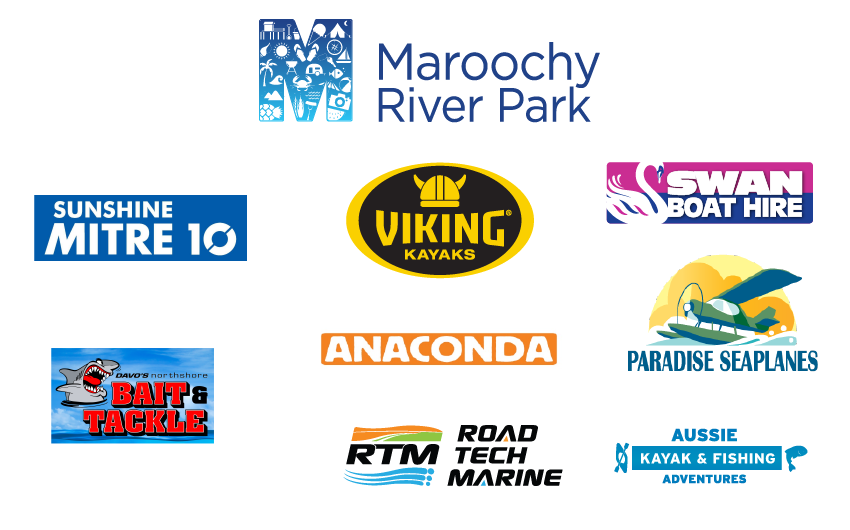 Got Questions?
If you have any questions or queries about the Competition or Accommodation drop us a line (pun intended) and get in contact.
Drop an email to enquiry@maroochyriverpark.com.au
Latest Competition News & Updates
For the Latest Competition Info and Updates stay tuned to:
FACEBOOK
OTHER ACTIVITIES over the WEEKEND
Along with the Fishing Comp, the park will also be hosting a bunch of family orientated events and activities. There is something for everyone and all competing families, whether you are staying in the park or not, you are welcome to join in.
Friday 23rd June
Friday night is registration night. Join us from 4-7pm to receive your registration pack. We'll also be holding the Vikings Ball which promises to be a fun night with great food and entertainment. Those keen can get started on the water on Friday night.
Saturday 24 June
Saturday is where the rubber hits the road (or at least the lines hits the water). The Fishing Comp is off in earnest from 6:30am. Then from late afternoon more fun kicks off with:
Competition Starts & Registration re-opens at 6:30am
Kids Fishing Clinic - Saturday Morning
Junior Viking Olympics (Games & Activities with the Kids) - Saturday Arvo
Super Awesome Pizzas available from the Park
More Awesome live entertainment
Kids Movie on the big screen from 6:30pm
Sunday 25 June
Ok, last day of the Comp.. The comp runs through to 12pm before the presentation / prize draw at 1pm.
Free Sausage Sizzle from 12:00pm
Presentation at 1pm
For those hanging around
CAMPING & ACCOMMODATION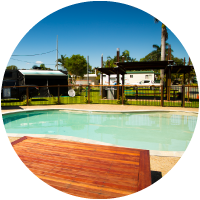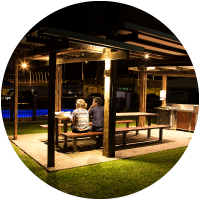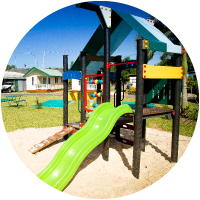 We'd love you to stay with us, we have recently refurbished the park with new campsites and updated facilities. We also have a range of cabins to choose from. If you have stayed with us before, you won't recognise us..
Camping
We have a good range of large campsites that are perfect for big vans, camper trailers and those also with a boat or trailer in tow. Give us a call to discuss your needs and how we can fit you in.
We have a mix of eco-mats and slabs, plenty of lush green grass. All our sites are close to the amenities, the pool and the BBQ areas.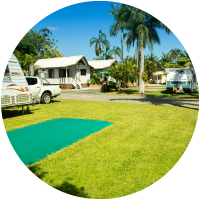 Cabins
We also have a range of affordable cabins that range from Studio Cabins, right up to 3 bedroom holiday apartments. We pride ourselves on the cleanliness and appearance of our cabins.
Studio / 1BR - For Couples
2BR - Great for Families
3BR - Extended Families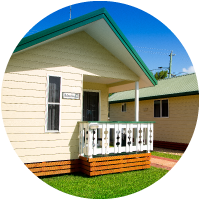 Call us now to make a booking and secure your Accommodation for the weekend:
Book Now! Phone us now on: 1800 802 737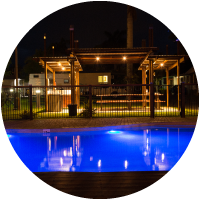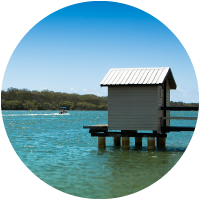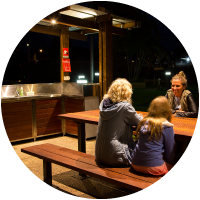 Our updated facilities include:
Upgraded Pool
New BBQ & Picnic Area
Camp Kitchen
New Kids Playground & Sand Pit
Location
1 Diura St
Maroochydore QLD 4558